Advantages Of Stainless Steel And Aluminum Pneumatic Devices
Views: 124 Author: Site Editor Publish Time: 2022-08-16 Origin: Site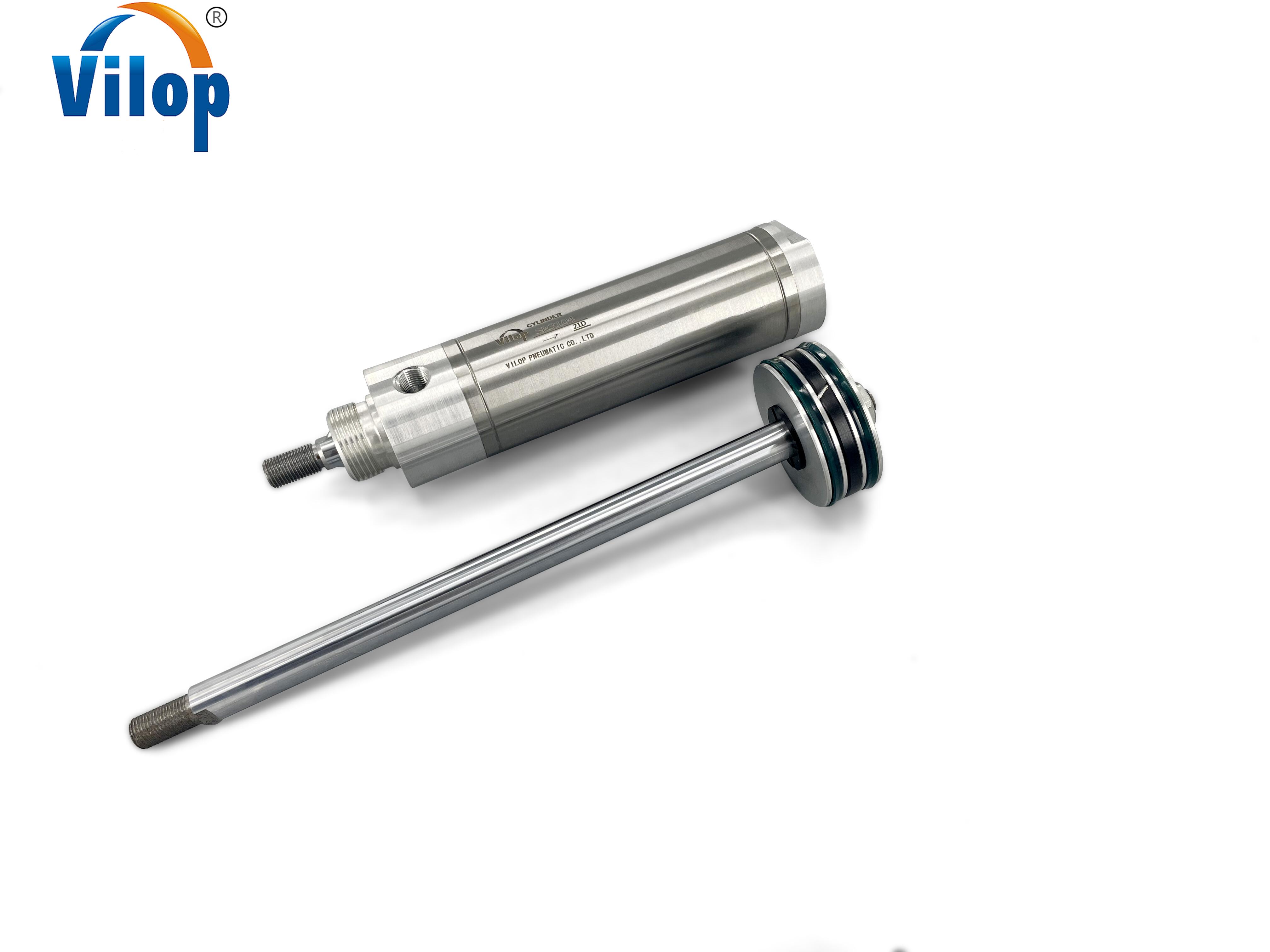 Over the years, pneumatic components and pneumatic devices have been constantly undergoing technological updates and advancements, and stainless steel cylinders have gradually become one of the mainstream trends in the industry. Our cylinder device can provide various high-quality solutions for the sanitation industry. As an experienced manufacturer of pneumatic components, we know the value of long-term investment in start-up products.
As we all know, the food, beverage and pharmaceutical industries have extremely strict requirements for production equipment, and hygiene is the most important part. Therefore, the selection of high-quality pneumatic cylinders and pneumatic components can better ensure the production quality. Our pneumatic devices comply with FDA standards and meet the hygienic requirements of these specific industries. All cylinder products manufactured by Vilop are made of the highest grade stainless steel and aluminum materials. High-quality raw materials ensure the durability and corrosion resistance of pneumatic components. In some chemical-related industries, product development often requires exposure to extreme environments and a series of chemical products.
In addition to excellent pneumatic cylinders, Vilop also has a complete range of pneumatic accessories, including stainless steel valves, control valves, auxiliary valves and slide valves. Many partners will have a common question during the purchase process, that is, is there a completely corrosion-resistant pneumatic solution? In fact, we recommend using stainless steel or aluminum valves and installation accessories together to further extend the service life .
Vilop is committed to providing the most cost-effective, hygienic, reliable and corrosion-resistant pneumatic solutions for your industry applications. If you know more about the benefits of choosing stainless steel and aluminum pneumatic equipment, please contact Vilop immediately. Our technical team is very happy to help you answer any questions about various pneumatic products.