Does The Cylinder Need Maintenance?
Views: 156 Author: Site Editor Publish Time: 2022-05-24 Origin: Site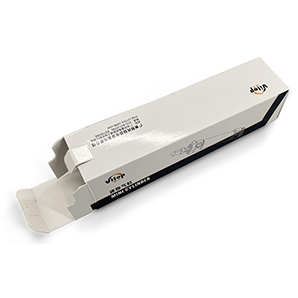 Rotating air cylinder are precision instruments and maintenance is usually unavoidable. No matter what type of equipment is used, maintenance is something they must go through. Dual air cylinder used in industrial scenarios often operate at high pressures, and they tend to fail after long periods of use -- even though they are known for their durability.
Do the following four points can prolong the service life of the cylinder:
1. Regular inspection and maintenance of the air pump cylinder is a must to develop the habit. If the component is cracked or skewed, in most cases, these wear needs to be repaired. Regular maintenance of the cylinder will have better performance, with a longer life.
2. Clean the external components to find whether there is leakage or damage to the seals. Once the situation is found, repair or replace the seals immediately.
3. Check the telescopic air cylinder, as well as the piston rods, cable seals and pipes, which are the most dangerous components. For the cable cylinder, also need to pay attention to the cable around the outer diameter of the nylon sheath, to ensure that the nylon coating will not cause wear marks or nicks on the seal. For minor wear, polish with gauze. If wear is severe, the cable assembly can only be replaced.
4. All of the following components require frequent inspection to ensure adequate lubrication:
If it is a tie rod pneumatic cylinder, the rod seals, the inner and outer surfaces of the rod and the rod sealing groove need lubrication
If it is a cable cylinder, the cable seal gland needs lubrication
For most cylinder types, tube washers and inner surfaces, piston seal grooves and inner and outer surfaces, both inner and outer surfaces of the piston require lubrication
Your

piston pneumatic cylinder

may have a problem when:
Leakage of seal
The air clamp cylinder moves stably
The rotating pneumatic cylinder will "drift" out of place
The actuator is moving slowly
For cable cylinders, the cable is longer than normal
Should the cylinder be repaired?
The time and money you spend repairing pneumatic gripper cylinder can be invested in something else. Consider the cost of silence. Maintenance is not always the most cost-effective option. There are, of course, situations where repair choices have to be made, such as emergencies or the need to maintain a certain level of productivity while waiting for new parts.
If you choose the right product, the risk of not timely maintenance will be reduced to a certain extent. Improper use or excessive functionality and environmental burdens can reduce the expected life of components. If your problem persists, you may be using the wrong miller air cylinders.