General Cylinder Repair And Maintenance Problems
Views: 145 Author: Site Editor Publish Time: 2022-05-05 Origin: Site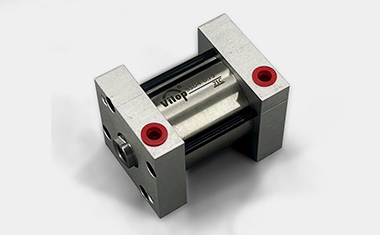 For example, compact air cylinder used in industrial production or heavy machinery are often under very harsh working conditions. They need to bear great force and move rapidly.
In different types of cylinders and different application scenarios, there will be different problems, but some common signs will show you that the cylinders need to be repaired:
1. The pneumatic cylinder actuator cannot move (or start). Failure to start is a typical sign of failure. Monitoring the driving pressure of pneumatic cylinder actuator can effectively avoid system failure.
2. guided air cylinder moves slowly.
3. The pneumatic cylinder valve cannot be started by normal pressure. If the pilot lacks control pressure, the control line may be too small or the metering throttle valve may fail. In addition, there may be a mechanical connection between the working load and the guided air cylinder, which needs to be checked regularly to ensure that the parallelism is maintained at the correct level.
4. Appearance corrosion or obvious wear and tear.
5. The hissing noise.
6. Load pulse. The actuator pneumatic cylinder is famous because it can work stably and almost silently. If this working state changes, it is likely to operate in an abnormal state.
7. Intermittent start. When the actuator pneumatic cylinder runs beyond the load capacity, the seal will bear higher stress and more friction, which may cause the aluminium pneumatic cylinder tube tube to bend or break, and the actuator of the driving cylinder may break. The pressure peak of the system with speed control or energy absorption device may also occur above the normal system pressure.
The main reasons for these problems are as follows:
1. Abnormal air supply-air pressure is too high or air pressure is too low due to air leakage.
2. Machinery, tie rod, cable or magnetic coupling of pneumatic cylinder with magnetic piston are not fixed tightly.
3. The seal is damaged or broken.
4. The cylinder bore is polluted (dirt or moisture)
5. The load deviates from the center
Relatively simple maintenance method
It takes a lot of manpower, material resources and financial resources to disassemble and reassemble the cylinder, but repairing or replacing components can usually minimize downtime and prolong the service life of cylinder components, so as to get the best return on investment. Therefore, it is recommended to prepare a field maintenance kit for your cylinder, including electric pneumatic cylinder and rodless air cylinder. We suggest that you prepare a set for each common cylinder for quick maintenance.
Take precautions before they happen. We suggest making a schedule of regular inspection and preventive maintenance. Equipment in a clean state has the best performance and the longest service life. Detecting and repairing productivity problems or complete damage before they happen can save money and prevent costly downtime.
Make sure that the power supply is turned off and all remaining air is released before starting to repair the air clamp cylinder. This is a very important security issue. Check the most easily damaged parts such as cylinders, pipes and seals, and replace the sealing strip immediately or carry out corresponding maintenance operations in case of damage.
The following components need necessary lubrication:
1. Outer surface and connecting rod surface of small pneumatic piston
2. Piston seal groove, plus inner and outer surfaces
3. Seal of piston rod
4. Rod cover sealing groove
5. Pneumatic pipe gasket
6. Inner surface of pneumatic pipe
In some cases, it is better to replace the cylinder with a new one.
If you find that your magnetic pneumatic cylinder is seriously damaged, you'd better replace it with a new one instead of trying to repair it. If the problem is still not solved, the wrong magnetic pneumatic cylinder may be used.