How to choose pneumatic guide drive and slider to maximize efficiency?
Views: 124 Author: Site Editor Publish Time: 2022-03-29 Origin: Site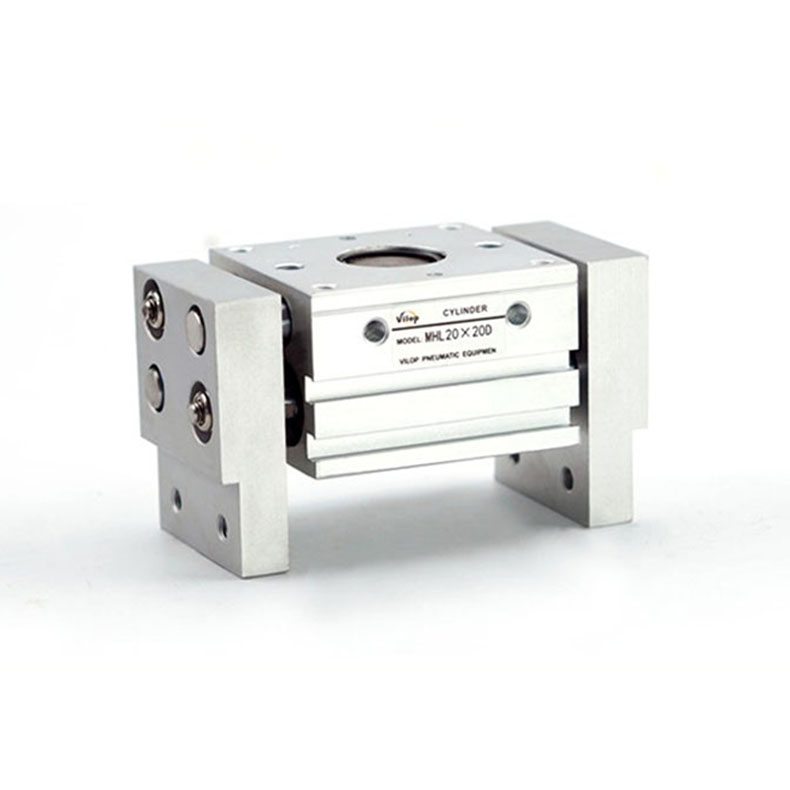 Pneumatic guided drives and slides are the workhorses of industrial automation. They are well-proven and can adapt to a growing range of applications in which adding guidance improves performance. They are cost-effective as well, with many variants and configuration options to assure great reliability and longevity.
A guided drive (left) includes guide rods and requires no assembly, but many guide units such as this FENG actuator and standard cylinder from Festo (right) do require assembly.
Drives and Slides
Unlike standard drives, pneumatic guided drives maintain complete stability and pneumatic guided slides provide greater stability and precision, all of which is critical in many pick-and-place functions. With both types of actuators, adding stabilization for the piston rod ensures better performance and a longer service life than the non-stabilized alternatives. The market for guided drives and slides is growing as more engineers learn it is easier and more convenient to buy a single product with linear movement and guidance rather than buying both functions separately.
Ina standard pneumatic drive, the piston rod creates linear motion and can freely rotate as it extends and retracts. In many industrial applications, that rotation is immaterial; but it is unwanted if the user needs stability, such as maintaining a stamping tool perfectly parallel to the item being stamped. Additionally, if the piston rod applies force on an object, the resistance it meets can create a lateral force or torque against the actuator assembly.
For example, if the actuator is positioning a circular saw cutting through wood, external forces on the actuator when the piston rod is extended can create deflections that cause an imperfect cut. This generates excessive wear on the saw and cylinder.
Guided drives often perform one of three simple tasks: stopping, lifting or pushing.
Pneumatic guided drives have just one piston, with the piston's stability guaranteed by two guide rods. These guide rods typically run on sets of bushings or ball bearings for stability. The guide rods and piston attach to a yoke that holds tooling, preventing the piston from twisting or turning if lateral force is applied for operational stability. These drives are found in applications involving lifting, pressing, pulling, pushing, clamping, stopping, restraining, holding, cutting and separating. They come in many sizes and variants, can hold almost any tooling, deliver stroke lengths up to 400 mm and can apply great force where required.
Guided slides excel in tasks where high levels of precision and repeatability are essential, such as in assembling electronics or small auto parts, in food and beverage handling, and in dispensing applications in other process sectors. Guided slides typically have single or dual piston rods and a guiding rail running on precision ball bearings in the slide housing for precise movement and repeatable accuracy, despite lateral loads and torques.
The slides provide the linear motion, whether fixed horizontally or vertically. They make excellent tools attached to a gantry, such as a dual axis (X, Z) multi-slide configurations and can be added to pick-and-place and piggyback configurations which have one slide mounted atop another for longer strokes with stops along the way, often without adapters.
In duplex applications, a compact mini-slide attached to a small mechanical gripper or a vacuum cup typically delivers a repeatable accuracy of 0.01 mm and linearity and parallelism within the 1/100 mm 0.01-mm range over millions of cycles.