Solution Of Electrostatic Problem In Pneumatic System
Views: 156 Author: Site Editor Publish Time: 2022-05-12 Origin: Site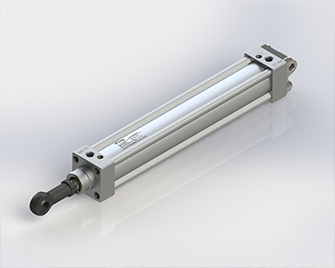 In order to ensure the normal operation of pneumatic system of pneumatic boosting cylinder, it is necessary to eliminate potential hazards. There are many methods and equipment to help eliminate static electricity. In addition, efforts can be made to reduce the risk of static electricity in the equipment layout.
Eliminate static electricity in pneumatic system workshop
When operating sensitive components, do not let objects such as shrink film contact sensitive components. Such contact is prone to static electricity.
The principle of cling film attracting small objects is static electricity, so keep sensitive components away from cling film. Grounding is a good way to avoid static electricity.
spring return pneumatic cylinder equipment is not sensitive to static electricity. However, it is still important to protect components and any electronic equipment connected to compressed air circuit, and enterprises in the semiconductor industry will need to pay special attention.
All work areas need to be cleaned. Do not rub the carpet before touching sensitive components. Some anti-static equipment can be installed to further protect the custom pneumatic cylinder system.
Equip technicians with equipment
Electrostatic sensing detector can be considered to detect the total amount of discharge potential.
Desktop dust box is also a good choice. It is very suitable for micro air cylinder. The dust box is very effective for dust adhesion caused by static electricity.
If you want to fundamentally prevent static electricity from the compressed air cylinder, you need to install anti-static accessories to reduce the risk of static electricity in order of magnitude. These accessories are made of conductive resin.
The above schemes can be adopted at the same time, which can reduce the static electricity of the double ended pneumatic cylinder system to close to zero. It is impossible to completely eliminate static electricity. It is caused by some forces related to the law of medium. Nevertheless, proper measures can effectively reduce the damage to the non rotating pneumatic cylinder.
Vilop pneumatic solves the electrostatic problem for you.
Vilop pneumatic can effectively reduce the static electricity of your air max pneumatic cylinder system. If you want to know the service related to static elimination, please contact Vilop Pneumatic Company. Our experienced and skilled team can effectively solve the problem of static electricity and protect your telescoping air cylinder from damage.