The Compact Cylinder in Pneumatic System Application
Views: 266 Author: Site Editor Publish Time: 2022-02-15 Origin: Site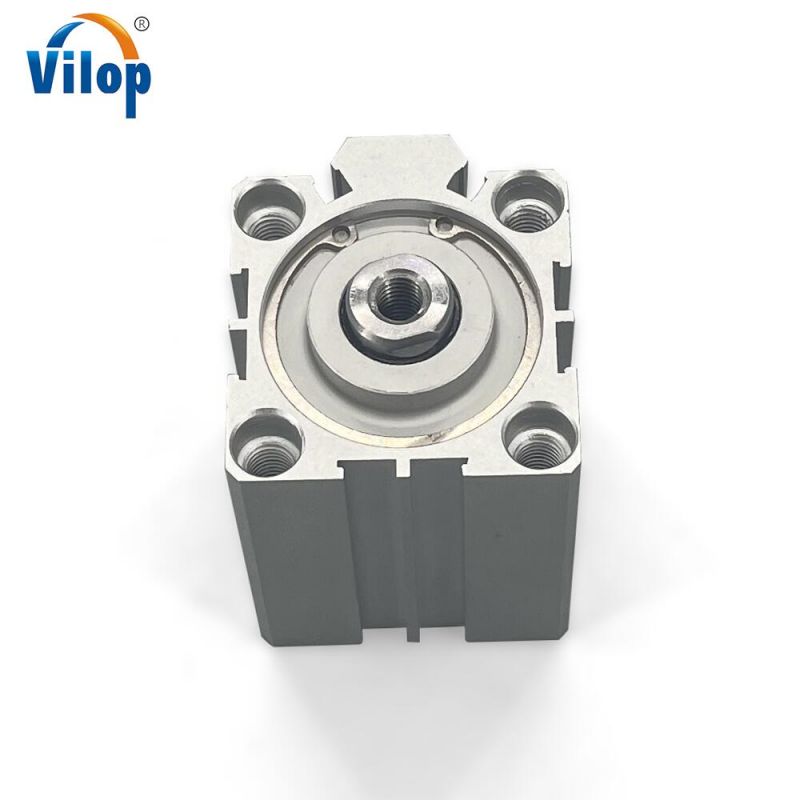 A pneumatic system is a mechanical structure driven by compressed or inert gas. It is mainly used in machines such as HVAC control systems, air engines, and vacuum pumps. Pneumatic systems consist of various components, including push-in fittings and actuators. A compact air cylinder is a pneumatic fitting that is used in pneumatic systems, whose main function is to connect pipes and tubes. Pneumatic fittings are characterized by tighter seals and operate at lower pressure values. There are many types of pneumatic fittings, such as hoses, tubes, and cylinders. They vary in shape and size depending on the type and function of the connection. This article focuses on the application of compressor cylinders in pneumatic systems.
The compact cylinder is a high-quality industrial pneumatic component. It is usually around or square cylinder, which guides the piston in a linear reciprocating motion. The world's first professional compact cylinder was invented by Alfred Schmidt in the 1950s, which was used to compensate for the lack of space in industrial production machinery. Sometimes referred to as short-stroke cylinders, the standard stroke of the compact cylinder product varies between 1.5 mm and 100 mm. the CQ2 compact cylinder manufactured by Vilop is available in 15 bore sizes from 12 mm to 200 mm. its standard male or female piston rod thread and 42 standard options make it one of the most versatile cylinder series on the market. For mounting flexibility, the magnetic switch can be mounted on any of the 4 surfaces. The CQ2 compact cylinder is the world's best-selling air cylinder and is available with worldwide support.
Professional cylinders can convert the pressure energy of compressed air into mechanical energy to drive machines in linear reciprocating, oscillating, and rotating movements. Depending on the piston rod arrangement, compact cylinders can be classified as single-acting pneumatic cylinders and double-acting pneumatic cylinders. Double-acting cylinders use compressed air to move the piston rod back and forth. Therefore, double-acting cylinders are considered ideal for push and pull loads. You can see professional double-acting compact cylinders at work in smart sorting systems and food processing companies. Single-acting compact cylinders have one side of the piston used as an inlet for compressed air and the other side as an outlet for the atmosphere. This design provides force in only one direction to extend or retract the piston rod. Single-acting cylinders are very popular in the manufacturing industry.
Many people may think that compact pneumatic cylinders are less popular than larger cylinders because they are smaller and can produce less power. But the truth is that compact cylinders are just as powerful as traditional cylinders. In addition to the compact cylinder's small size, it has many advantages, partly due to the versatility of its design. First, compact cylinders are lighter in weight and can be used in more applications and environments. Compact cylinders come in many standard configurations, which means there are many options. In addition, compact cylinders can be used for linear actuation and control in a variety of applications, including robotics, automotive assembly food processing, and material handling. This means that compact cylinders are advantageous for a wide range of applications in pneumatic systems.