The Use of Single Acting Pneumatic Cylinder
Views: 123 Author: Site Editor Publish Time: 2022-06-09 Origin: Site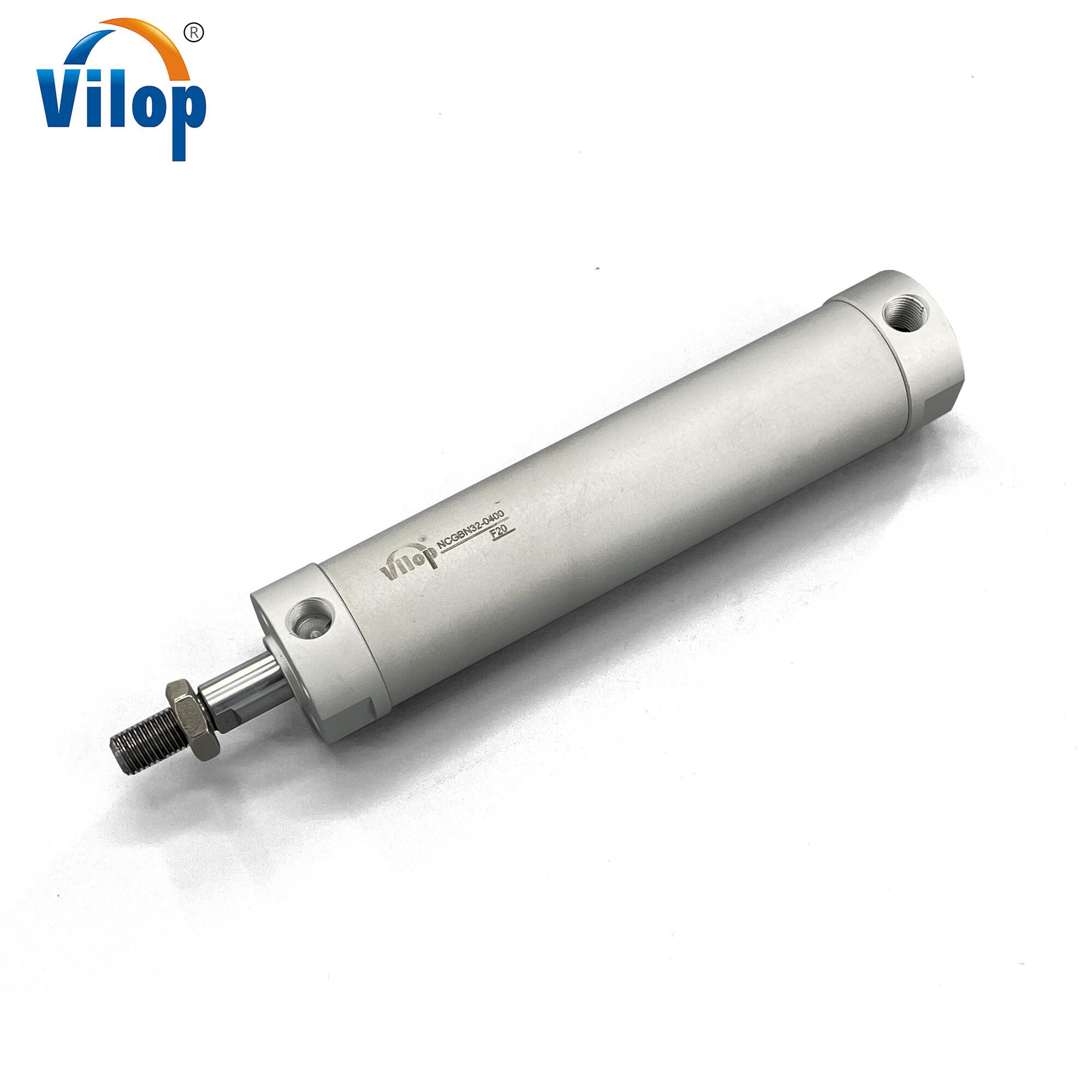 Pneumatic air cylinders are an ideal choice for many industrial applications from factory automation and transportation to packaging due to the high efficiency in a clean and cost-effective function. Compared with hydraulic and electric counterparts, they are lighter in weight, and lower in maintenance cost. We know that there are two main styles of air cylinder parts. One is single acting air cylinder, and the other is dual acting air cylinder. Where to use a single-acting air cylinder component? In this article, we will talk about the using occasion of ingle acting pneumatic cylinder.
What is single acting cylinder?
Generally speaking, Air cylinder equipments are divided into single-acting, double-acting and rodless air cylinder etc. according to their structure. And there are many types, and functions and shapes are different. For example, single-acting pneumatic cylinder are divided into spring reset and external force reset. We know that the cylinder is mainly composed of pistons, cylinder barrels, front and rear end covers, piston rods, springs, tie rods, sealing rings etc. Single-acting cylinder is that there is a piston rod at only one end. The gas is supplied from the side of the piston to gather energy to generate air pressure. The air pressure pushes the piston to generate thrust and extend, and it returns by spring or its own weight.
Where to use a single-acting cylinder?
Usually the single-acting cylinder has only one cavity that can input compressed air to realize movement in one direction. Its piston rod can only be pushed back by external force, usually by spring force, diaphragm tension, gravity, etc. It uses spring force or diaphragm force to reset, and part of the compressed air energy is used to overcome the spring force or diaphragm tension in order to reduce the output force of the piston rod. Due to only one end enters or exhausts air, the structure is simple, and the air consumption is small. In the air cylinder manufacturer, the stroke of some parts installed such as springs and diaphragms etc. is generally short. Compared with a double-acting cylinder of the same volume, the effective stroke is smaller.
The using requirements
1. Requirements for air quality.
Clean and dry compressed air should be used. The air must not contain organic solvent synthetic oil, salt, corrosive gas etc. to prevent malfunction of cylinders and valves. Before installation, the connecting piping should be fully blown and cleaned, and do not bring dust, chips, and seal band fragments into the cylinder and valve.
2. Requirements for the operating environment.
In places with a lot of dust, water droplets, and oil droplets, the rod side should be equipped with a telescopic protective cover, and no twisting state should appear during installation. Where the telescopic protective sleeve cannot be used, a cylinder with a strong dust-proof ring or a waterproof air cylinder should be used.
3. If the ambient temperature and medium temperature of the cylinder exceed -10-60°C with a magnetic switch, or it exceeds -10-70°C without a magnetic switch, anti-freezing or heat-resistant measures must be adopted.