The World-famous Cylinder Design
Views: 166 Author: Site Editor Publish Time: 2022-02-17 Origin: Site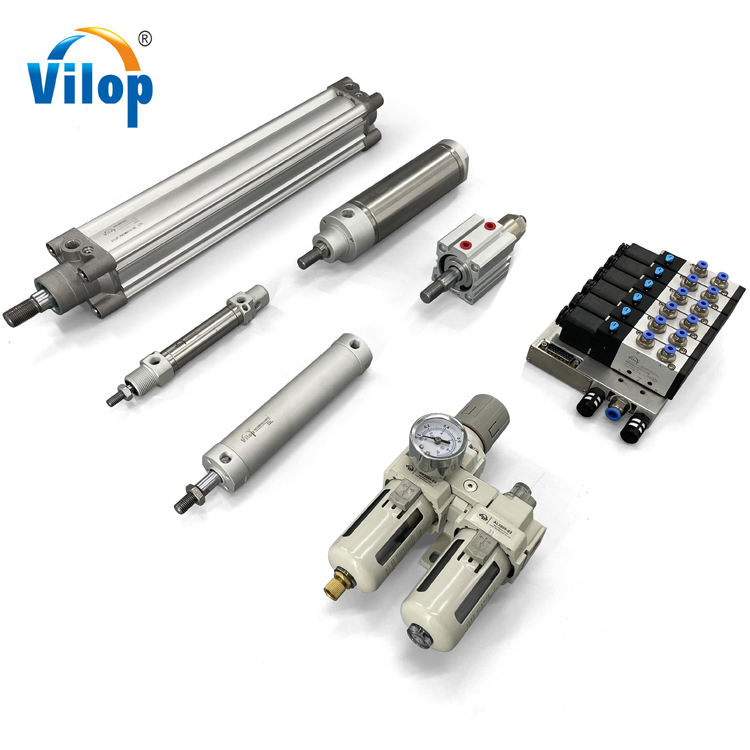 It's no secret that Guangzhou Vilop Pneumatic Co., Ltd. is known for its high-performance compact cylinders. This result is achieved because Guangzhou Vilop Pneumatic Co.,Ltd. is a professional high-tech air cylinder manufacturers integrating and production. The company insists on professional pneumatic technology to ensure the accuracy of technology and quality. We produce pneumatic control components, pneumatic actuators, pneumatic auxiliary components, and etc, are all based on the international standard quality control concept, which products are recognized by the majority of users at home and abroad. This article will introduce several popular cylinder designs.
The ADN series cylinder is designed to provide superior versatility. It is available in 4 pore sizes, G1/8", G1/4", G3/8", and G1/2", and in a variety of configurations, which can be used in building material shops, manufacturing plants, and other industrial production sites. Moreover, the ADN series compact cylinder complies with the ISO21287 standard, which uses rubber gaskets at both ends to absorb the residual energy from high-speed movements and machine cycles. This means that consumers do not need to worry about machine failure and industrial hazards during normal use. With its compact size and wide range of applications, the ADN series cylinder products manufactured by Vilop are ideal for machine builders.
The CQ2 series compact cylinders are heat resistant and require no lubrication for use. The bearings of this high-quality cylinder are oil lubricated, so the piston rod does not require lubrication. The CQ2 series pneumatic cylinders can operate at temperatures up to 150°C because of the heat-resistant materials used in their manufacture. In addition, to reduce wear, CQ2 series compressor cylinders are not only fixed seats but also have an optional adjustable seat at the end of the cylinder, which can be calmed when changing direction. To meet the mounting needs of various types of machines, we offer a variety of mounting accessories in the air cylinder kits.
When choosing a cylinder sealant for a turbine, choose a pneumatic cylinder manufacturer that has a reputation in the industry and can guarantee the quality of the product to ensure the performance of the cylinder. The important reason for choosing Guangzhou Vilop Pneumatic Co., Ltd. is that this high-tech company offers reliable quality assurance and aggressive after-sales service, which can reach a 13-month quality guarantee. In addition to the ADN series cylinder and CQ2 series cylinder introduced in this article, the company also offers a wide range of pneumatic products for consumers to choose from. If you want to know more about the products, just click on the product homepage to see the detailed information. The most satisfying thing is that Vilop offers competitive prices while guaranteeing the quality of the goods. This has made Vilop popular all over the world.