What Are the Applications of Double-acting Cylinders?
Views: 109 Author: Site Editor Publish Time: 2022-06-16 Origin: Site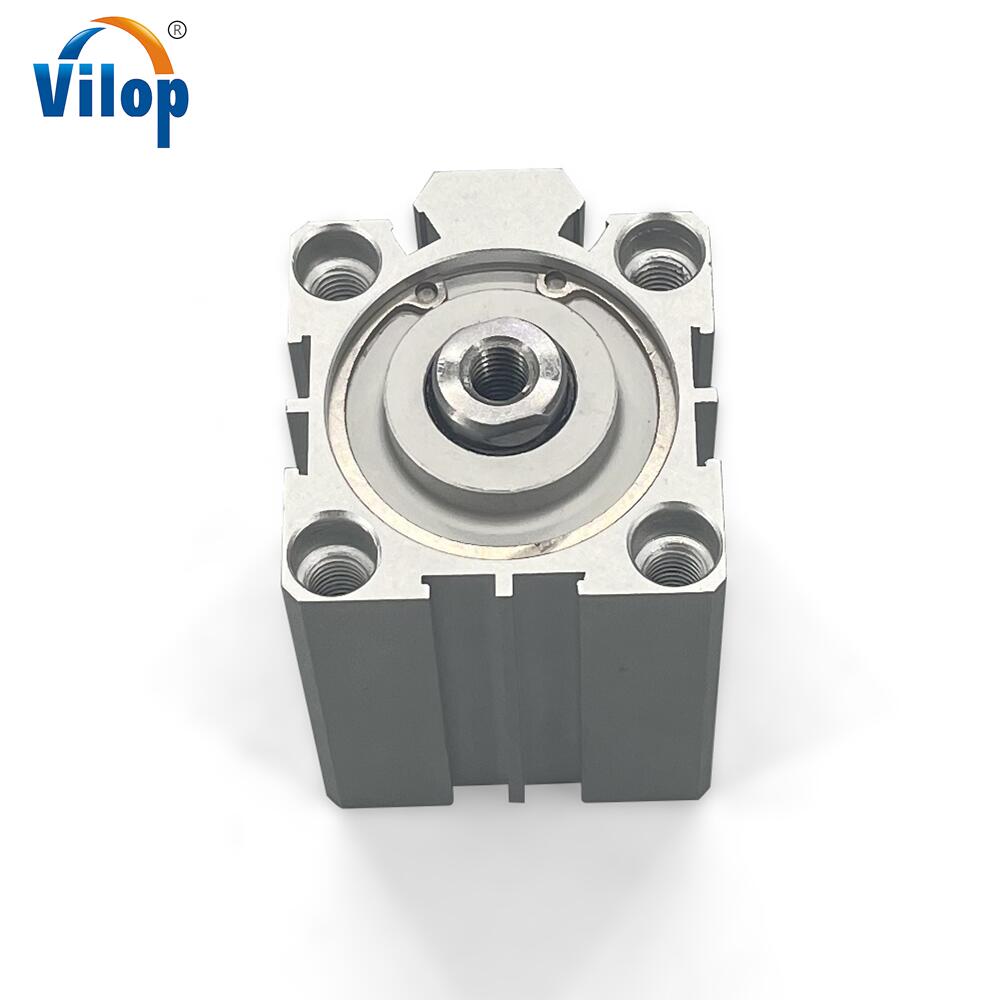 The cylinder that converts energy into linear motion is powered by hydraulic oil or compressed air. Hydraulic cylinders with powerful hydraulic systems are usually the first choice for heavy lifting and moving. But for most industrial applications, a flexible cylinder is usually a better choice.
The upfront cost and maintenance cost of air or pneumatic cylinders are usually lower than hydraulic cylinders. They do not sacrifice performance as a prerequisite to achieve compact size, and provide excellent various configuration possibilities.
However, before deciding on the exact size and configuration for the project, you need to determine whether you need a single-acting unit or a double-acting cylinder.
There is a wide range of cylinder types. The design of the cylinder varies according to its application and end-use industry. The types of these hydraulic cylinders differ in certain components, including materials, working pressure, procedures for connecting end caps, temperature, and wall thickness of the tube or end cap.
Pneumatic actuators commonly used in manufacturing are composed of pistons and rods that move in a closed cylinder, and are designed to move in a straight line to provide linear motion. This type of versatile linear actuator is used in various industrial sectors, factory automation and packaging, as well as transportation and life science applications.
Some important cylinder types include single-acting cylinders, double-acting cylinders, tie rods, and telescopic cylinders. The following briefly introduces what is a double-acting cylinder.
The single-acting cylinder has a piston rod at only one end. The air is supplied from one side of the piston to gather energy to generate air pressure. The air pressure pushes the piston to generate thrust and extend, which is returned by a spring or its own weight.
The double-acting cylinder supplies air alternately from both sides of the piston and outputs force in one or two directions.
The double-acting cylinder is a mechanical device that provides power for the secondary mechanism to act in both directions. This is in contrast to a single action or spring-return actuated cylinder and solenoid, whose function is only a power stroke in one direction, and depends on the second energy source to reset or return to the cylinder. Double-acting cylinders are generally driven by electric motors or compressed oil and gas. The electric double-acting actuator provides bidirectional force through the motor commutation control circuit. The compressed gas has a reverse inlet valve to direct the kinetic agent to one side or the other of the actuation mechanism.
The

R

ole of

D

ouble-acting

C

ylinders
There is a port at each end of the double-acting cylinder, and the piston is moved back and forth by alternately receiving the ports of high-pressure air. This is necessary when the load must be moved in both directions. Air pressure is alternately applied to both ends of the piston.
When should double-acting cylinders be used? When looking for configuration equipment that can move loads in both directions, double-acting cylinders are a useful application when your machine needs to move multiple times. Unlike single-acting cylinders, double-acting cylinders can expand and contract without springs.
Double-acting cylinders use hydraulic power to extend and retract. An easy way to distinguish cylinders is to look at the number of ports. Single-acting cylinders will have one port to connect to the hydraulic cylinder. Hydraulic hose fittings. Double-acting cylinders will have two ports. In a double-acting hydraulic cylinder, when hydraulic fluid is pumped into the top port under high pressure, the plunger retracts, forcing the plunger to return to its original position. If needed, this can be done quickly or step by step with precise control.
Because the double-acting pneumatic cylinder has a wide range of uses, it can be used in the following situations:
1. Open and close gates, car wash or loading dock doors, open and close valves, open and close the shuttle doors of the International Space Station,
2. Move items into or out of the conveyor, move the conveyor system itself,
3. Screen printing, cutters, paint or powder coating spraying, presses and punches, medical instruments.
Double-acting hydraulic cylinders are also used in a variety of non-industrial applications, such as elevators, forklifts, drilling, log splitters, earthmoving and other construction equipment, automobiles and other vehicles, and suspension systems for aircraft landing gears.