What Properties Does A Pneumatic Cylinder To ISO 15552 Have?
Views: 122 Author: Site Editor Publish Time: 2022-03-20 Origin: Site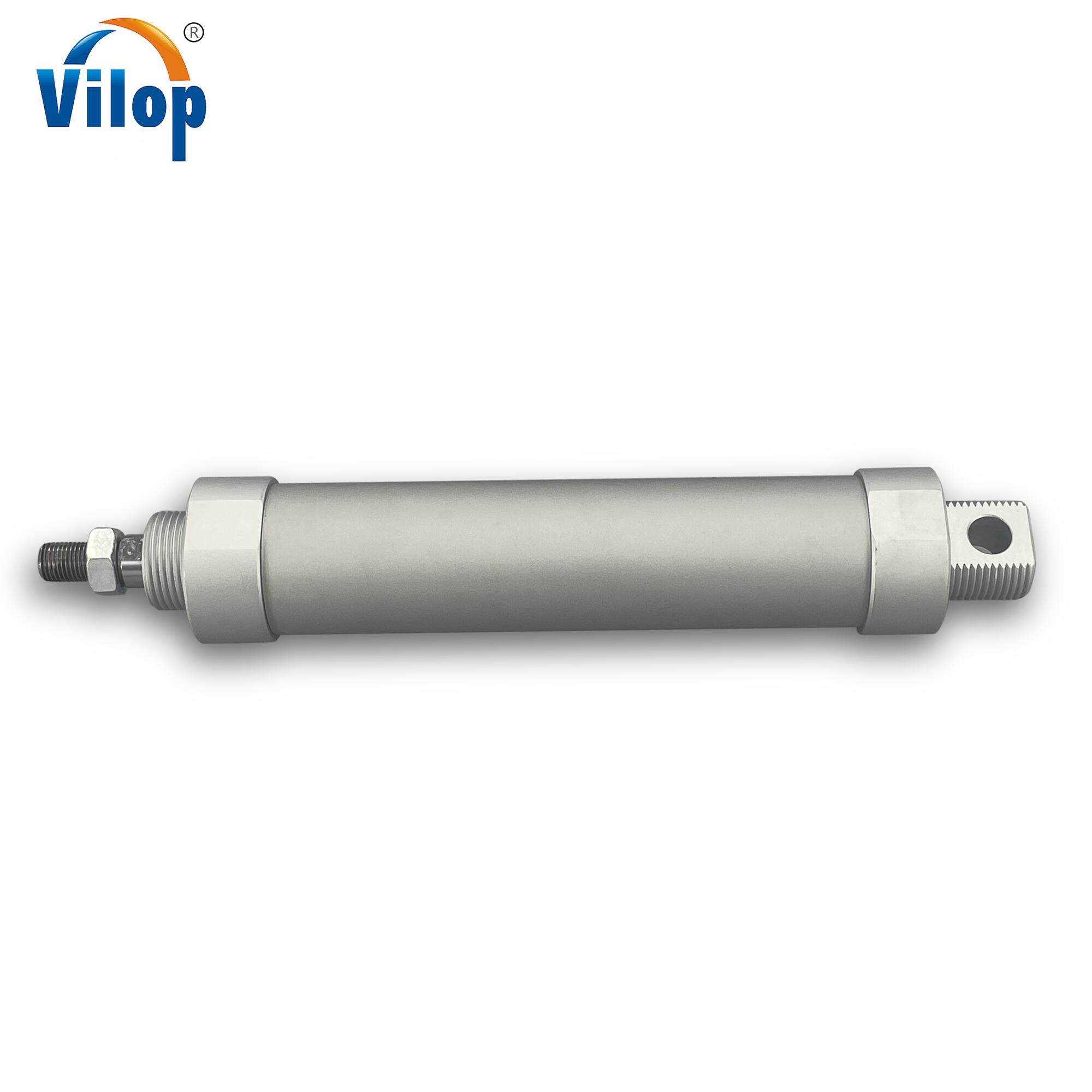 In pneumatic fluid circuits, the compressed air power is transferred into a linear movement and force by a pneumatic cylinder. In their simplest form, a pneumatic cylinder consists of a movable element such as a piston with a piston rod contained within a cylinder body. This type of cylinder construction is known as a cylinder with a piston-rod, other types of cylinders are available such as rodless cylinders, swivel cylinders, stopper cylinders and cylinders with drives.
Why Have Cylinders To An ISO Standard?
There are many different manufacturers of pneumatic cylinders throughout the world each competing against each other to sell more pneumatic cylinders than their competitors. Having lots of pneumatic manufacturers is great for the industry offering a wide selection of different components and price ranges to select.
If each of these manufacturers created their own cylinder type with its own dimensions, mounting and connection methods, there would be many different types on the market none of which would be interchangeable with each other. This is great for the manufacturers as end-users would need to purchase a certain type of cylinder for a spare, however not so great when or if a cylinder is no longer available.
International standards were created to establish a set of metrics each manufacturer could work too for basic measurements and sizes for both the cylinders and their mounting accessories and components. There are three types of standard cylinders commonly found; ISO 6432, ISO 15552 and ISO 21287.
What Is An ISO 15552 Pneumatic Cylinder?
ISO 15552 cylinders are one of the most commonly supplied cylinders in the world with both users and manufacturers seeing the benefits of the design. ISO 15552 cylinders originally consisted of a piston and piston-rod contained with a cylindrical body, although newer designs now have an extruded profile shape, the extruded profile allows for mounting of accessories and attachments such as cylinder position switches. The ISO 15552 standard applies to cylinders with a maximum rated pressure of 10bar or 1000 kPA.
ISO 15552 cylinders are sometimes referred to as tie-rod cylinders because early designs utilised tie-rods running down the cylinder body to fix the end caps in place. Although the newer designs of an ISO 15552 cylinder now has an extruded body they are still commonly referred to as tie-rod cylinders.