What Type of Cylinder Is Used in the Food Processing Industry?
Views: 158 Author: Site Editor Publish Time: 2022-07-05 Origin: Site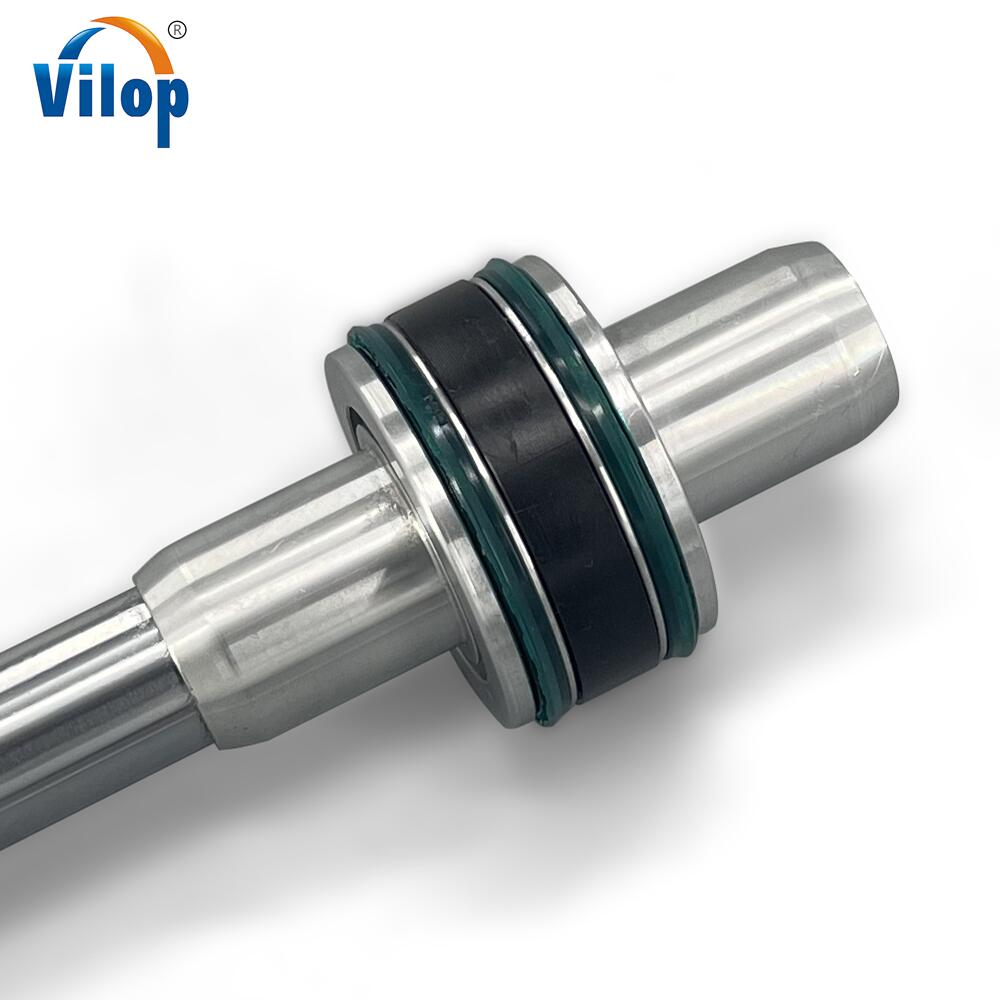 Most of the packaging work in food processing, especially the more complex packaging process, is basically manual operation, which is very likely to cause pollution to the packaged products. This situation is in urgent need of change. Modern food packaging machinery brings together the most advanced technologies in a variety of disciplines, with the characteristics of high efficiency, high precision, high automation and high flexibility. All kinds of food machinery are developing in the direction of intelligence and integration. One of the basic components is practical pneumatic technology.
Pneumatic technology, the full name of pneumatic transmission and control technology, is one of the most effective means of automation and mechanization of the production process. It has the advantages of high speed, high efficiency, cleanness and safety, low cost, and easy maintenance. It is widely used in the field of light industry machinery and is also playing an increasingly important role in the food packaging and production process. Various types of machinery using pneumatic technology in the food processing industry include milk powder filling and packaging machines, yogurt plastic cup forming, filling and sealing machines, beverage and beer filling machines, jelly filling and packaging machines, biscuit and bread packaging machines, pillow-type, potato chip filling and packaging machines, sauce filling machine, meat packaging machine, etc. The application of pneumatic technology in the food processing industry can shorten the processing auxiliary time, reduce the labor intensity of workers, and give full play to the high efficiency of the equipment.
Food packaging machinery must meet the relevant requirements and regulations for food machinery safety, and the work site environment is generally more complex and demanding. If improper pneumatic components are used, abnormal phenomena often occur. However, modern food packaging machinery is usually equipment that integrates mechanical, electrical, hydraulic, pneumatic and so on. There are close connections between the various parts that make up the equipment. Failure of any part of it will affect the normal operation of other parts. There are thousands of components in large-scale food packaging equipment, and the difficulty of checking and repairing faults has always been one of the most difficult problems. Therefore, in the pneumatic design and application of food packaging machinery, reliable and realistic manufacturers and products must be selected.
Basic

A

pplication of

P

neumatic

T

echnology in

F

ood

P

ackaging

M

achinery
In food production, different production areas have different requirements for hygiene. The European EN 1672-2 standard defines the environment of food processing machinery as three working areas, food area, splash area and non-food area. Depending on the area, the pneumatic technology and products that need to be used are also different.
In the food area and splash area, pneumatic technology is mainly used in devices such as dispensing, bottling, forming, filling, dispensing, and sealing. Since pneumatic components need to be in direct or indirect contact with the main production materials, in order to prevent the possibility of pollution to the final product, the material should be non-toxic, non-absorbent, and corrosion-resistant stainless steel. The stainless steel pneumatic cylinder plays a certain role in the food area and splash area. If aluminum alloy is used, it should have certain corrosion resistance, non-toxic, non-absorbent aluminum air cylinders. The rubber products used inside the components, such as seals, should meet the corresponding sanitary requirements. In the working environment, it should have the stability of heat resistance, acid and alkali resistance, and oil resistance. It should be acceptable for normal cleaning and disinfection. It should be insoluble, non-toxic, non-absorbable, and must not have any odor that affects the product.
Typical pneumatic products used in these two environments include stainless steel cylinders, aluminum pneumatic cylinder tubes, air compressor cylinders, clean air cylinders, easy-to-clean valve islands, and stainless steel air source processing components.
In addition, there are some cylinders that play a role in the food processing industry, such as round body air cylinder, rotating pneumatic cylinder, pneumatic piston cylinder and telescoping pneumatic cylinder. The protective measures of the food processing industry need to be done step by step.