What are the Advantages of an Oval Bore Compact Cylinder?
Views: 333 Author: Site Editor Publish Time: 2022-02-24 Origin: Site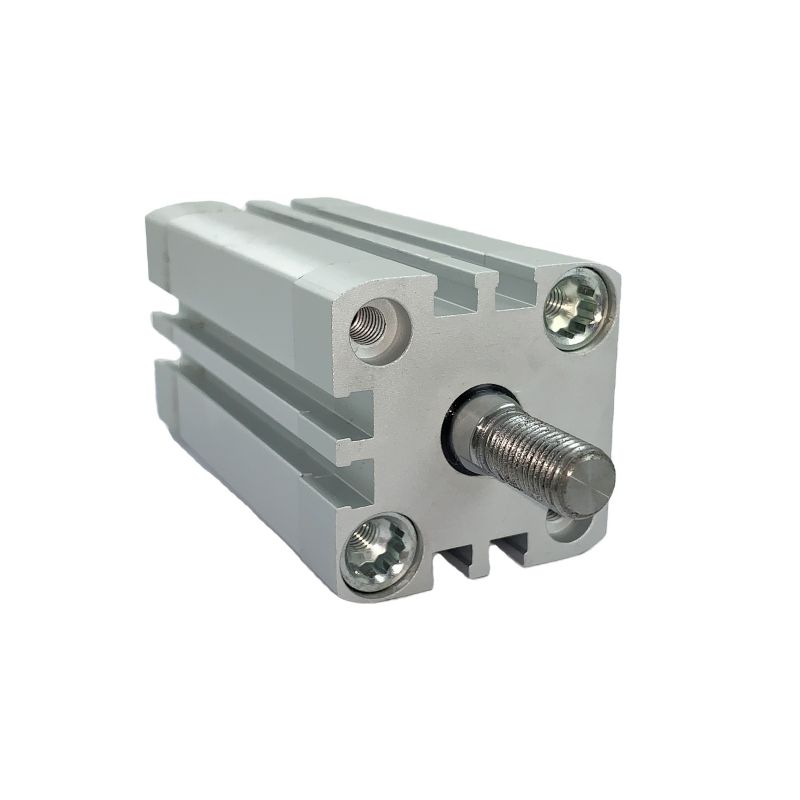 As a high-quality cylinder product, the compact cylinder has many types. Among them, the elliptical bore compact cylinder is widely concerned by industrial production machinery manufacturing companies for its diversified advantages.
The air cylinder is an essential metal part of the machine-building field. It is usually around or square cylinder, which guides the piston in a linear reciprocating motion. The common cylinder products in the market include single-acting pneumatic cylinders, double-acting pneumatic cylinders, oscillating cylinders, etc. As a production tool consisting of fine industrial components, the quality of the cylinder is very important in industrial production. Therefore, when choosing a cylinder sealant for a turbine, you should choose a pneumatic cylinder manufacturer that has a good reputation in the industry and can guarantee the quality of the product to ensure the performance of the cylinder.
You can see cylinders in a wide range of machine operations, such as printing plants, automation control industries, and robot manufacturing industries. Professional air cylinders are capable of converting the pressure energy of compressed air into mechanical energy to drive machines in linear reciprocating, oscillating, and rotary motions. To improve the working performance of machines, industrial designers have created compressor cylinders. These cylinder components, which take up less space, can move efficiently in a smaller area. And then save equipment space and provide machine designers with a variety of mounting options and greater design flexibility.
Compact cylinders are very different from conventional type cylinders in terms of performance and cost. With conventional rod-type pneumatic cylinders, the rod is attached to a circular piston inside a sealed tube, allowing the rod to extend and retract through a cap at one end of the tube on each stroke. All compact cylinders, on the other hand, use a piston rod, an industrial component that can be used for linear actuation and control in a variety of applications. This allows compact cylinders to be adapted to a wide range of machines and environments.
Within the large category of compact cylinders, there is a special oval bore compact cylinder. This cylinder features an elliptical bore and rod instead of a round pneumatic cylinder rod. It can effectively solve the problem of eccentric loads causing premature or uneven wear of seals and rod bearings, or causing bending of the rod and/or piston. In addition, the oval bore compact cylinder has its unique advantages.
The oval shape means that the rod cannot rotate when extended or retracted, so there is no need to worry about rotation. This advantage further results in higher durability and uptime for industrial manufacturers and reduces the risk of component damage or failure. Long-term use of oval bore compact cylinders can save money and increase productivity.
When choosing a high-quality cylinder, we recommend you to click Vilop's official website. As a professional pneumatic high-tech enterprise integrating, production, sales, and technical service, the industrial cylinders produced by Vilop are well received in the USA, Germany, Japan, and other countries.