What are the Benefits of Using a Compact Cylinder?
Views: 146 Author: Site Editor Publish Time: 2022-02-15 Origin: Site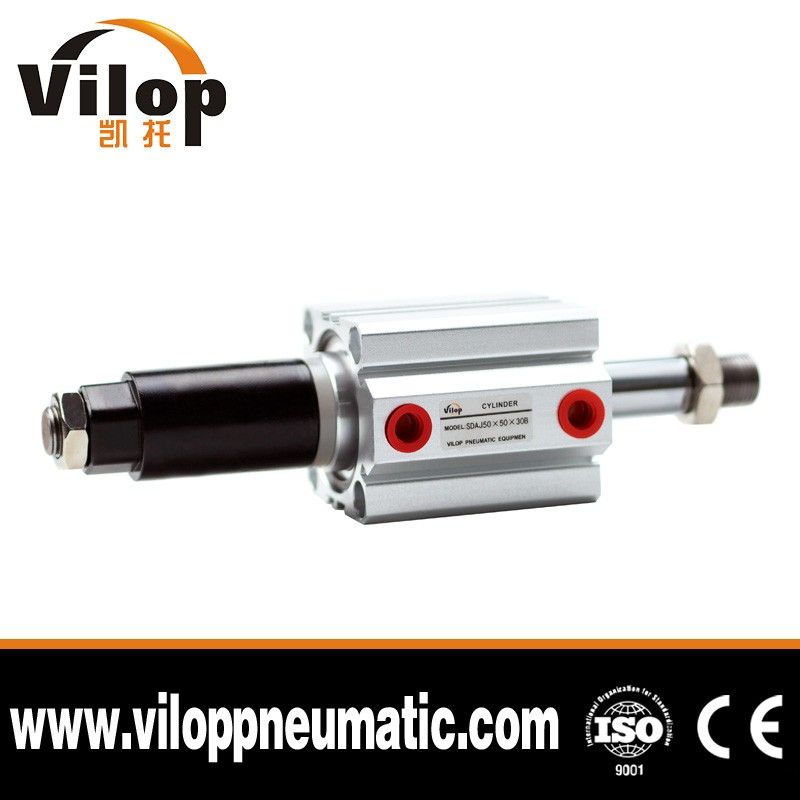 An air cylinder is a cylindrical metal part that guides a piston in a linear reciprocating motion. It is essential in the field of mechanical engineering. There are two types of cylinders: reciprocating linear motion and reciprocating oscillating motion, and each type of cylinder can be classified according to its motion characteristics. The cylinder can be divided into the single-acting pneumatic cylinder, double acting pneumatic cylinder, diaphragm cylinder, and impact cylinder. The reciprocating cylinder is also known as the swing cylinder. In addition, there are rotary cylinders, pneumatic-hydraulic resistance cylinders, and others.
The pneumatic cylinder is composed of a cylinder, end cap, piston, piston rod and seals, and other fine industrial parts. Because there is no unified international standard and industry standard for the production of pneumatic cylinder parts, and the raw materials and recipes of each manufacturer are different, which leads to the uneven quality of products made by global air cylinder manufacturers. Therefore, when choosing a cylinder sealant for a turbine, it is important to choose a pneumatic cylinder manufacturer that has a reputation in the industry and can guarantee the quality of the product to ensure the performance of the cylinder.
Guangzhou Vilop Pneumatic Co.,Ltd. is a professional pneumatic high-tech enterprise integrating R&D, production, sales and technical service. The quality of our pneumatic air cylinder is at the leading level, and many products meet the advanced technical standards of the United States, Germany, Japan and other countries, and our products are recognized by the majority of users at home and abroad.
In recent years, the quality requirements in industrial manufacturing have become higher and higher. To produce more precise equipment for industrial applications, compact cylinders have become the choice of many industrial equipment designers. This is because compact cylinders offer unparalleled advantages over other cylinder components. Space is often a major consideration when designing equipment for industrial applications. Because the short stroke and low profile of compact cylinders can fit into tight spaces that traditional cylinders cannot, they have grown in popularity in recent years in the industrial design world.
Although compact cylinders may be smaller, they can be just as powerful as their larger counterparts. In addition to saving equipment space, a compact cylinder can give designers greater design flexibility. This is because it can be adapted to a wider range of applications and environments. All compact cylinders use a piston rod. single-acting pneumatic cylinders provide force in only one direction to extend or retract the rod. Double-acting compact cylinders use direct pressure to extend and retract the piston rod. They can be used for linear actuation and control in a variety of applications including food processing, material handling, and automated sorting systems.
Vilop's compact cylinders offer distinct advantages. We manufacture both conventional and compact cylinders, each of which can be specified in a variety of lengths and bores. They support a wide range of mounting options, further supporting the efficient design and ensuring optimum performance. In industrial fabrication, you can customize designs to provide virtually unlimited options.