What is Gripper Cylinder?
Views: 124 Author: Site Editor Publish Time: 2022-03-03 Origin: Site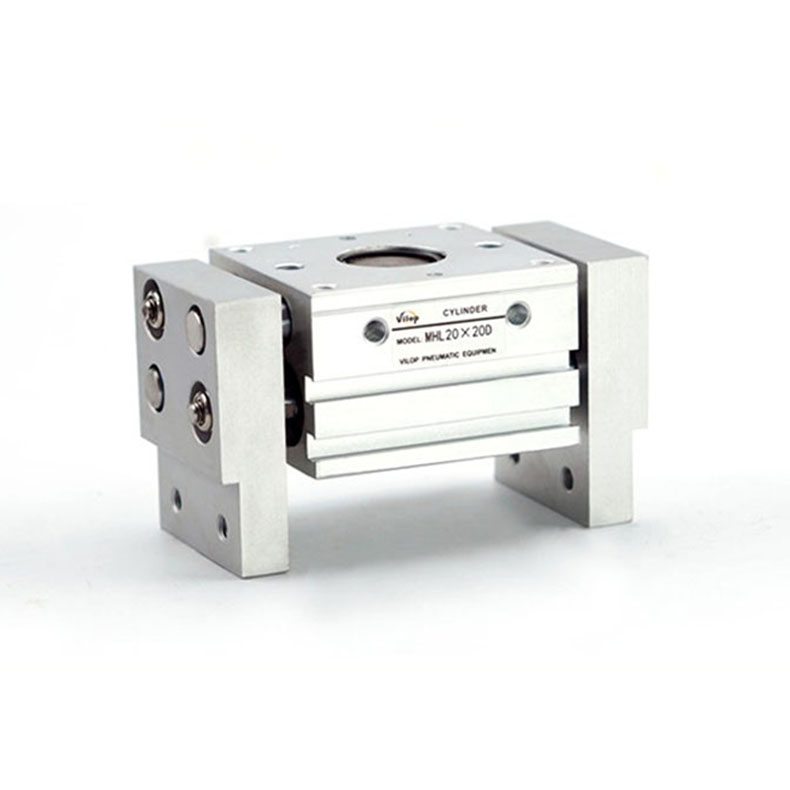 We know that pneumatic cylinder is also called pneumatic actuator, which has various sizes, styles and designs, and is widely used for many industries now. You can find it in many automated systems and machinery. It can be said that it is a very important component which offers great flexibility and value for a lot of applications. And these parts are economical and reliable and can work at high speeds. Usually pneumatic cylinder components are easy to maintain during in use, which provide tremendous convenience for each industry. The important thing is that they are cleaner and safer than other solutions. Therefore, small pneumatic cylinders are ideal components for various palletizing, manufacturing, material handling, packaging, food and beverage and other applications. Then what is gripper cylinder? First of all, let us get to know what pneumatic cylinder is.
What is pneumatic cylinder?
Pneumatic cylinder parts are a kind of actuator that uses air pressure to drive opening and closing or adjusting valves. This kind of pneumatic cylinder device is generally called pneumatic heads. Sometimes they are equipped with certain auxiliary devices. Commonly pneumatic cylinder fittings used are valve positioner and hand wheel mechanisms. The function of the valve positioner is to use the feedback principle to improve the performance of the actuator, so that the actuator can realize accurate positioning according to the control signal of the controller. The function of the hand wheel mechanism is to use it to directly control the control valve to maintain the normal production process when the control system is out of power, gas, or the pneumatic cylinder controller has no output or the actuator fails.
What is gripper cylinder?
Generally speaking, gripper cylinder is the most widely used part, and it is essentially a cylinder powered by compressed air. When air is supplied, the gripper clip will approach the object and firmly grasp the object in order to perform other operations, and when the air direction changes, the gripper will release the object. A typical application is to change the direction of an object or move an object during a selection operation. Usually when the clamper clamps the work piece, there should be a certain force constraint and shape constraint to ensure that the clamped work piece should be completely loosened during the movement, stay and loading process. In addition, it should also ensure that the reproduced geometric deviation of the work piece clamping posture is within a given tolerance zone.
What types does it have?
We know that there are different kinds of pneumatic actuators in order to meet a large range of applications or variety of industries. Versatile pneumatic cylinders include compact actuators used for small handling applications and even much smaller one with rodless designs and large actuators used for the most powerful jobs. And many designs can meet needs and budgets of different applications. The material includes stainless steel, aluminum and steel and so on. In order to simplify installation and meet the requirements of worldwide, they are often designed and manufactured according to NFPA and ISO dimensional standards.