What is the Role of the Pneumatic Gripper Cylinder?
Views: 145 Author: Site Editor Publish Time: 2022-03-22 Origin: Site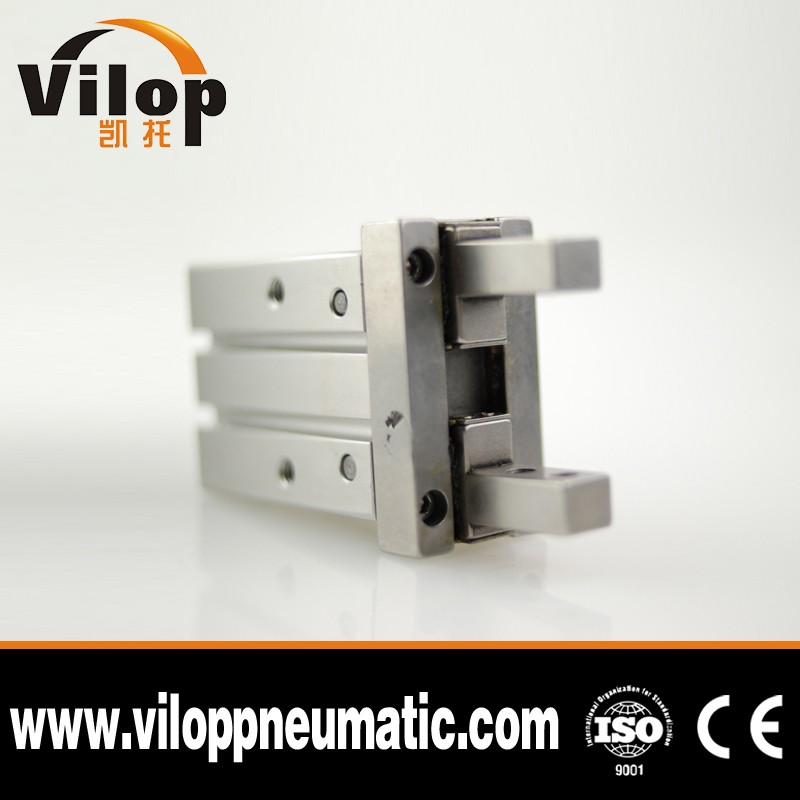 We know that pneumatic gripper cylinder part is a device that can fix positioning and complete clamping and other actions. The working principle is to use compressed air as the power source to convert gas pressure into mechanical energy by a cylinder. What is the role of the small pneumatic gripper cylinder? In this article, we will talk about this issue.
The role of the pneumatic gripper cylinder
There are many advantages of pneumatic gripper cylinder. For example, it has fast response speed, which can shorten the auxiliary time in the process of production and greatly improve the labor productivity and efficiency. The pneumatic cylinder device operates easily, which can reduce labor intensity and save labor time in various applications. So, it is suitable for many manufacturing industries.
Generally speaking, pneumatic cylinder tools can work in various bad or harsh environments. In terms of environmentally applicable ability, pneumatic cylinder has strong water resistance. Although water immersion is harmful to tools, it is not as deadly as power tools. And because it does not generate electric sparks, even if it is used in an explosive place, there will be no possibility of ignition and explosion. So, it is very safe to use. And it is more suitable for use in some relatively hazardous places such as coal mines and oil fields.
Usually the structure of the pneumatic gripper cylinder design must be very compact. If there is a gap in any position, the reinforcement components will not achieve the required effect. The loading and unloading of each work piece needs to be carried out on the pneumatic clamp, and each component must be used with the same effect after being clamped tightly, which can ensure pneumatic clamps to be used efficiently. The production of clamps is to avoid manual clamping one by one, so pneumatic clamps cylinder plays a role in reducing labor costs. Small pneumatic clamps cylinder is able to make the use of components achieve rapid and one-time fixture positioning. This is the perfect pneumatic cylinder fixture. Therefore, the main role of pneumatic grippers is to improve efficiency in use.
The tips to improve productivity to use pneumatic grippers
Now let us get to know how to increase productivity through using pneumatic grippers.
1. Limiting space designed tooling jaws between the tooling jaws and work piece is beneficial to increasing the cycle time of actuation.
2. In order to avoid deflection, the proper material for tooling jaws should be selected.
3. In order to avoid slippage, the coefficient of friction between the workpiece should be checked.
4. In order to avoid tampering of air pressure and damaging the component being handled, a lockout regulator should be used.
5. Usually the reason to cause jams or crashes is that the tolerance may be different when the gripper to the workpiece is realigned after changing vendors or molds.
6. Custom units will cause production to be halted until a new one is made. So, it is better to use a standard off-the-shelf gripper.